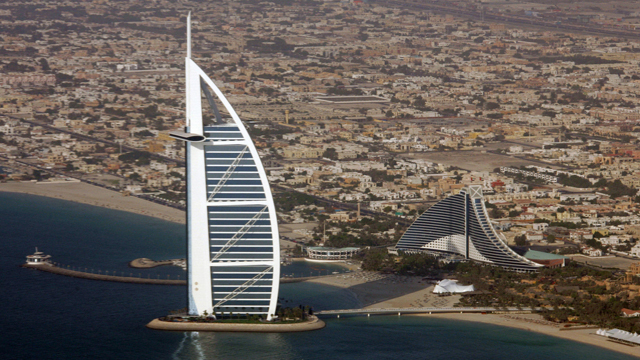 View Different Side of UAE in This Ignorant Ancient Place To Travel
UAE, which has modern cities like Dubai, Abu Dhabi, Sharjah, Fujairah, Ras Al Khaimah etc. and all these cities have exceptional buildings, fashionable brands, modern infrastructure and much more. However, there is one place in Dubai Creek, which is undercover for millions of year.
UAE, most of the new generation thinks that, ultimate generator of skyscrapers and infrastructure only. However, It also possesses valuable culture, food, tradition, and historic religious points. Due to these properties, UAE snatches a good place in "Most Favorite Country to Travel", with an approximate number of 15.79 million visitors per year. And it's predicted that in 2020 it will attract an estimate of 20 million visitors.
UAE Top 5 Ignorant Places:
When you travel to the UAE, you will never miss the opportunity to visit these undiscovered places.
1. Qasr Al Muwaiji (Abu Dhabi):
This place is originated in the tenure of Shaik Zayed Al Nayan. Due to the cultural potential, this place is highly restored for tourist attraction. Moreover, this place educates the visitors of the ancient lifestyle of the Arab and UAE peoples, with various signs which are highly present their culture.
2. Heritage Village (Dubai):
Dubai, usually known for skyscrapers, but it is unprecedented, that city secure some ancient place. But, the heritage village of Dubai, speaks his reality. Heritage Village is discovered in 1997, in the place Al Shindagah. The ancient tradition and points, there, highly suited for photography and other activities. Most of the research analyst, use this place for educating about UAE traditions.
3. Al Bithnah Fort (Fujairah):
UAE never had an enemy or war in modern time. But, if you look back at UAE history, this place expresses about ancient wars and battles, which took place in 19 century. Travel agency in UAE, are highly professionalize in navigating the tourist to this place, which gives the travelers the eternal experience.
4. Sharjah Museum of Islamic Civilization (Sharjah):
One of the ancient civilization which setup is Islamic civilization. Sharjah Museum of Islamic Civilization is one of the key interpreters of Islamic tradition, culture and successes. Moreover, this museum holds ancient discoveries of Islam in the field of arts, mathematics, science, culture, tradition and much more.
5. Dhow Yard (Ajman):
UAE ancient subsistence emphasizes on angling, In Dhow yard, fabricated ancient ships monuments are there, which indicate the fishing reliance of previous UAE folks. These displaying of ancient ships, shock human minds, about the great design ship at that time, with no access to technologies in their making process.
6. Al Jazeera Al Hamra (Ras Al Khaimah):
According to the UAE position, it is much clear that the ancient people really emphasize on coastal areas. And Al Jazeera Al Hamra indicates the seaside ancient villages. Al Jazeera Al Hamra is also recognized as "Red Island" because it owns most of the places which purely indicates the tradition of Arabs. Moreover, the name "Al Jazeera", in English known as Island and "Al Hamra" mean Palestinian Arab village.
Hence, UAE possess modernization plus ancient places, to attract more visitors to this beautiful country.